Albino Mutilations and Killings
Challenges for Persons with Albinism in Tanzania:
Lack of low vision aids
Epidemic rates of skin cancer
Widespread social discrimination fueled by powerful myths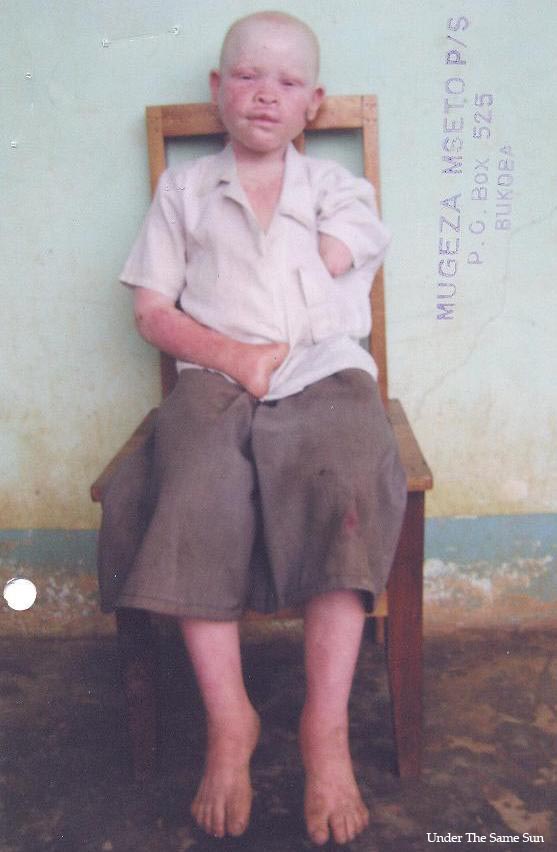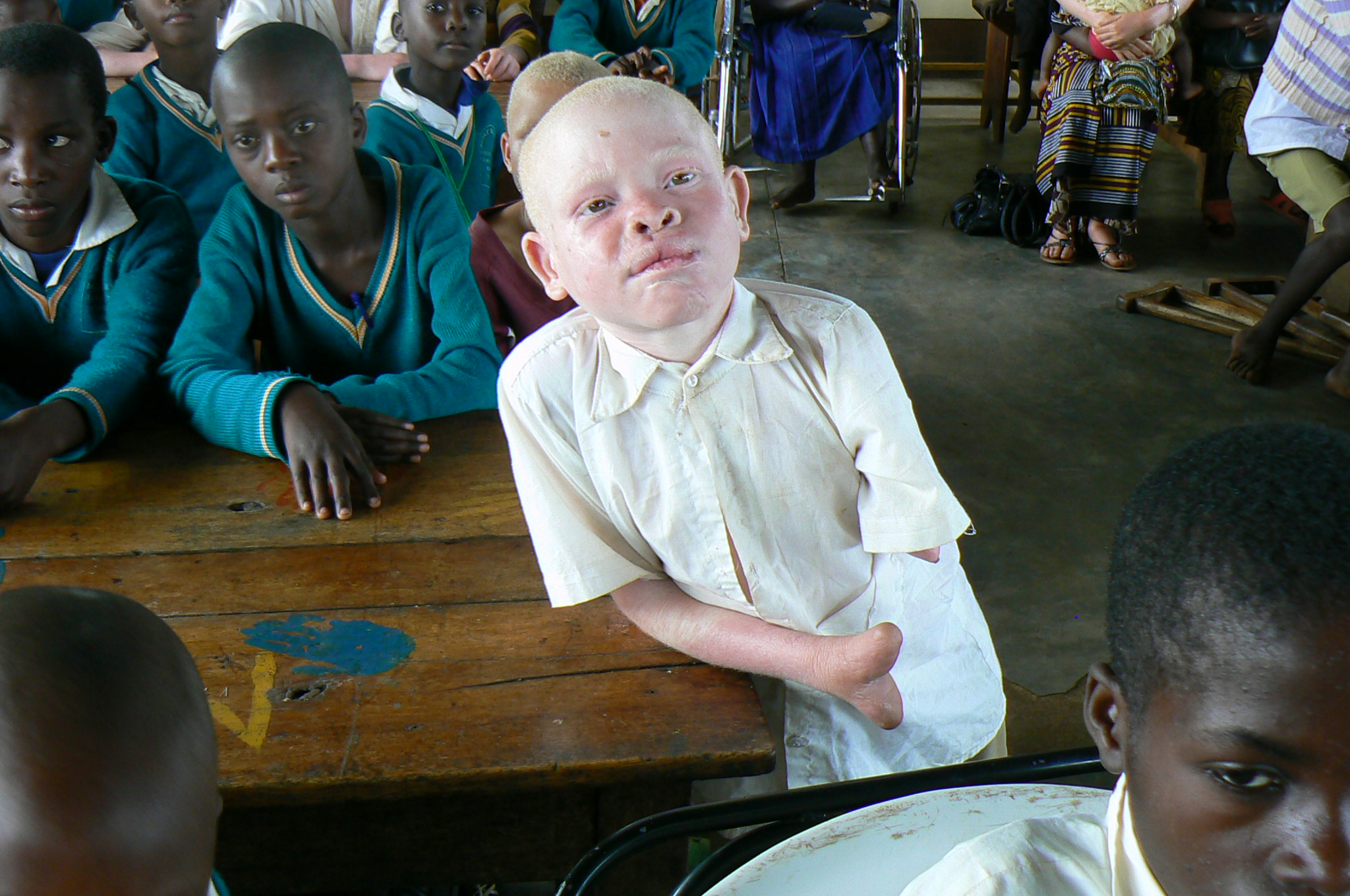 THE GREATEST CHALLENGE OF ALL – THE HORROR OF A RAPIDLY GROWING INDUSTRY IN THE SALE OF ALBINO BODY PARTS.
This unimaginable evil is driven by the belief that the body parts of albinos possess magical powers capable of bringing riches if used in potions produced by local witch doctors. Since 2007, official reports indicate that 76 people with albinism have been brutally attacked and their body parts hacked off and sold to witch doctors. Of the 76 attacks, 62 were murders and 14 are mutilated survivors. Leaders in the albinism community in Tanzania believe that the actual number of attacks and deaths are closer to 100 or more.
The most recent attack took place on October 21, 2011 in Mbizi Village, Kahama District, Shinyanga Region of Tanzania. A 15-year-old girl with albinism by the name of Kulwa was attacked just after midnight at her home by three masked men. They hacked off her arm above the elbow and the horrified and helpless parents saw them fleeing with the arm wrapped in one of the assailant's coat. Kulwa was treated at Kahama District Hospital and was terrified to return home.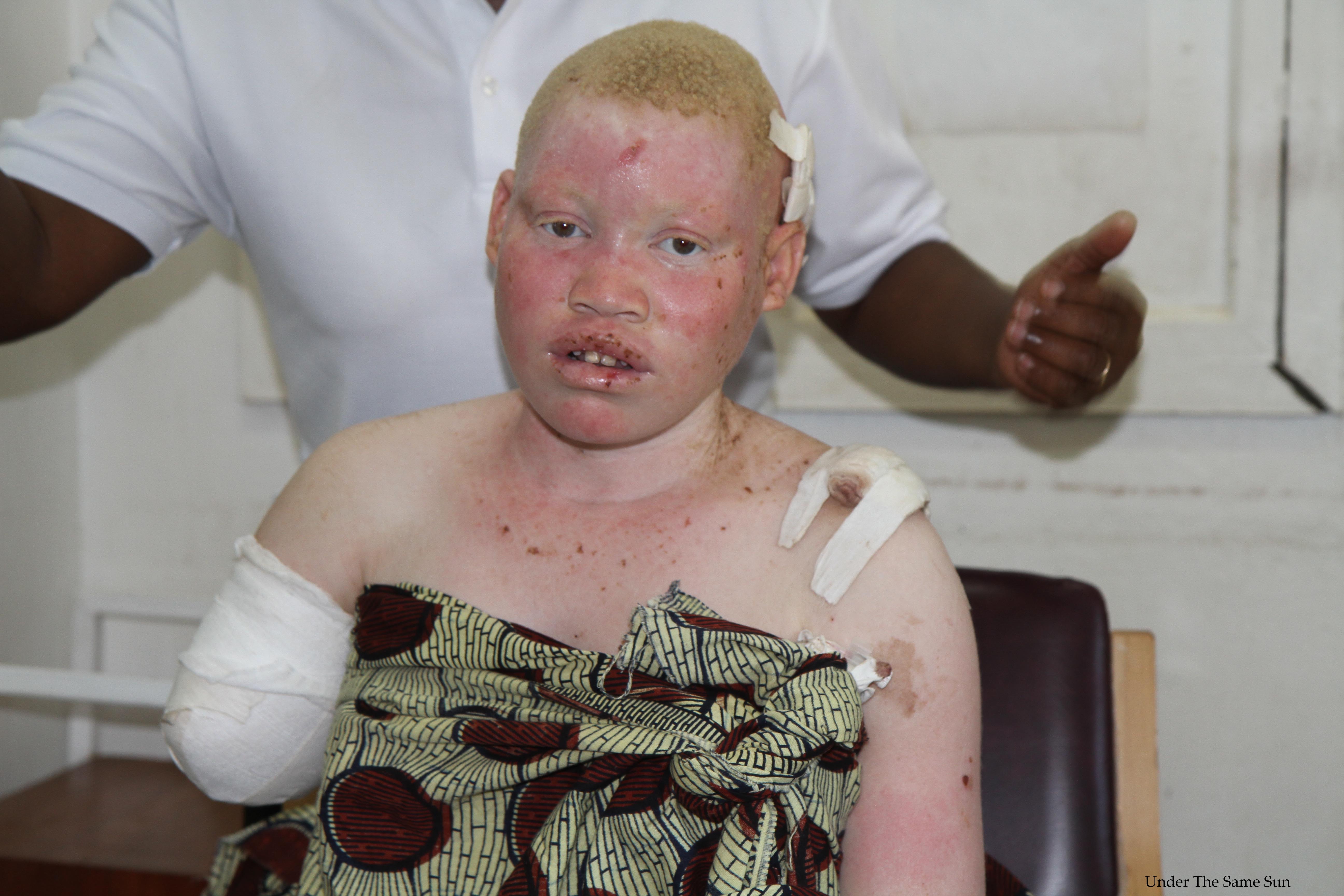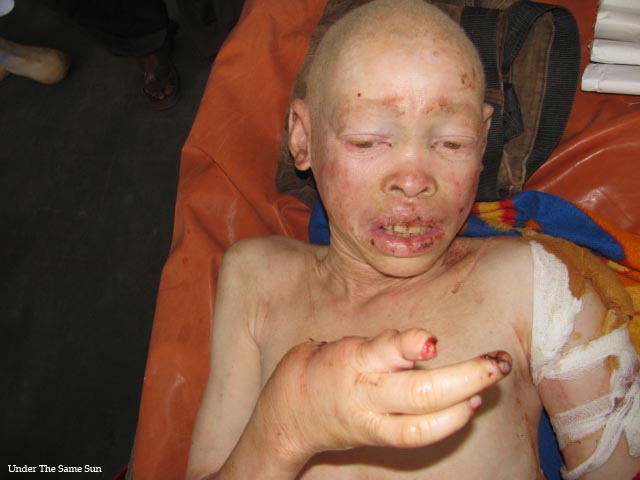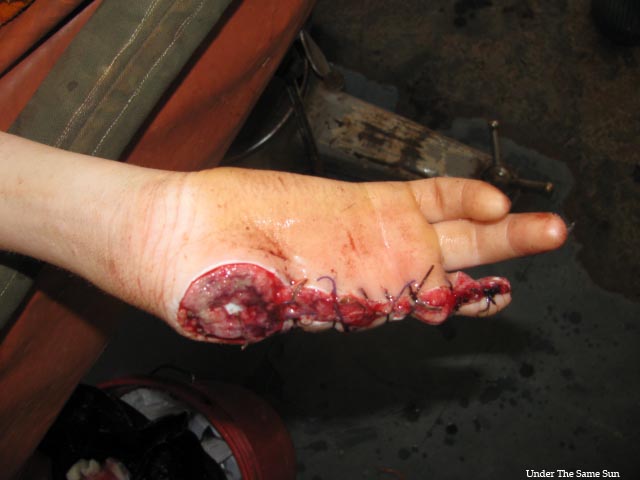 On October 14, 2011 Adam Robert, a 12-year-old boy with albinism, was attacked in the Geita Region of Tanzania by a man wielding a machete and trying to cut off his arm. Adam resisted and the attacker succeeded "only" in cutting three fingers off his right hand which will quickly fetch a handsome price in Tanzania's continuing black market for albino body parts. Adam survived this gruesome attack, telling police that members of his own family were involved in this criminal act, confirmed by neighbors. He says he can never go home to his family.
IMMEDIATE ACTION NEEDS TO BE TAKEN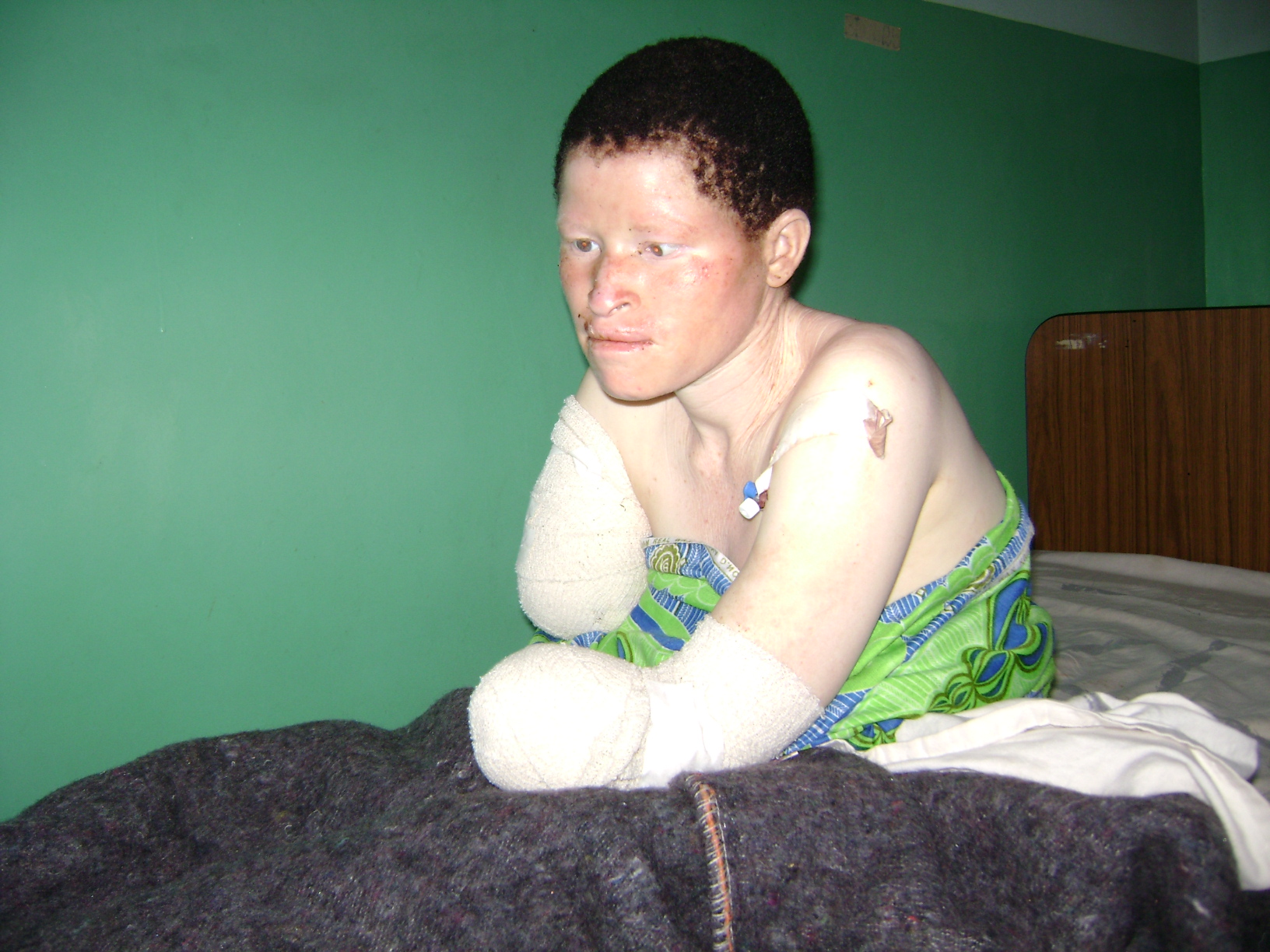 Miriamu, a soft spoken 28-year-old single mother from rural Tanzania was viciously attacked and both arms were hacked off. It took six hours for her to get medical help. Miraculously, she survived.
Kabula, age 13, survived a brutal machete attack in April 2010. Her entire right arm was hacked off.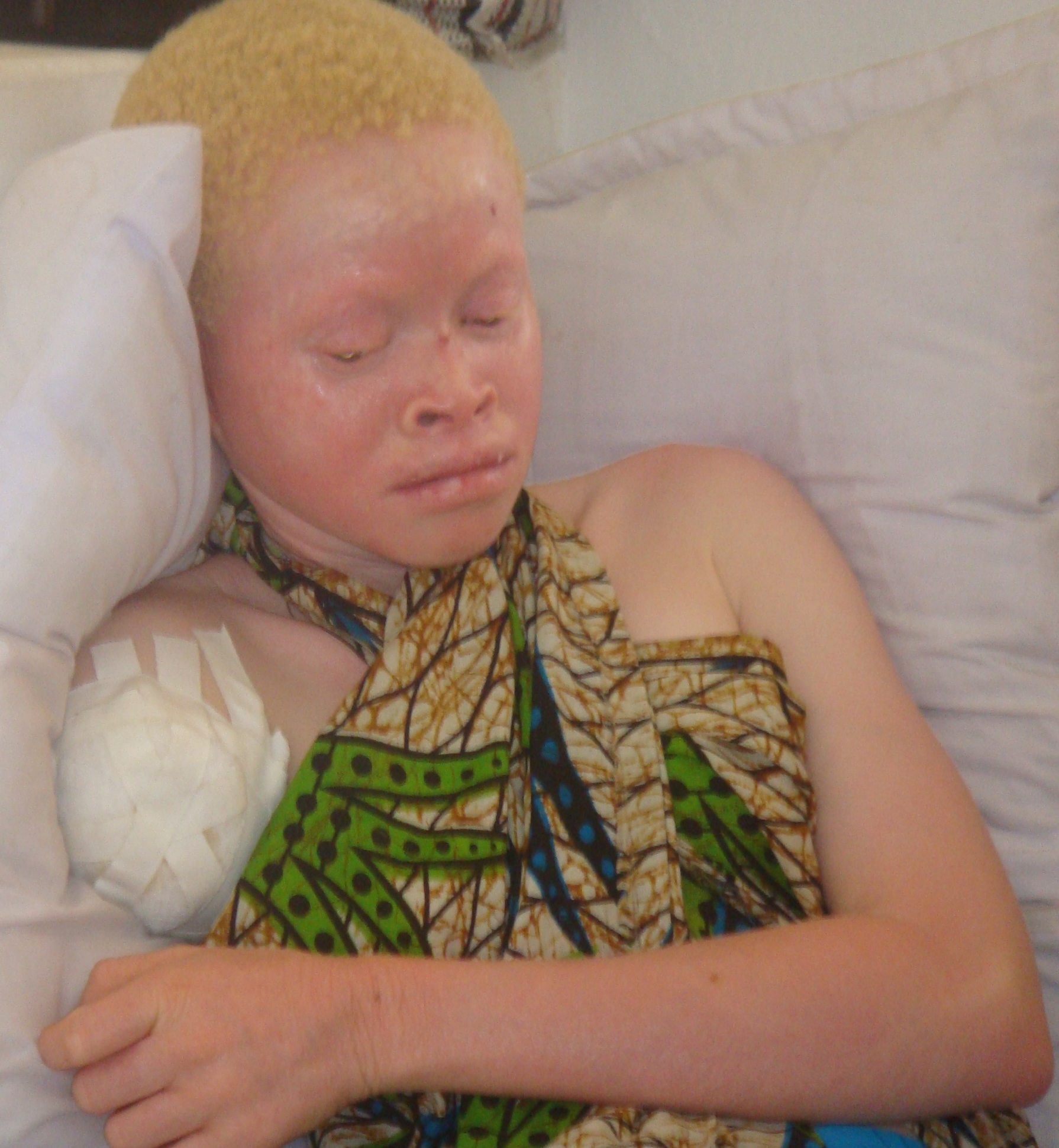 Another disturbing development affecting women and girls with albinism is the myth spreading that sex with an albino female can cure AIDS. Women and girls are raped by men with AIDS. This outrage not only violates women and young girls but spreads AIDS in epidemic proportions.
Children with albinism are at risk from birth. Powerful superstitions and tribal traditions threaten their lives, most often at the hands of their relatives. Poisoning, neglect and starvation ends their young lives. Even in death they are not safe from body snatchers.
IMMEDIATE ACTION NEEDS TO BE TAKEN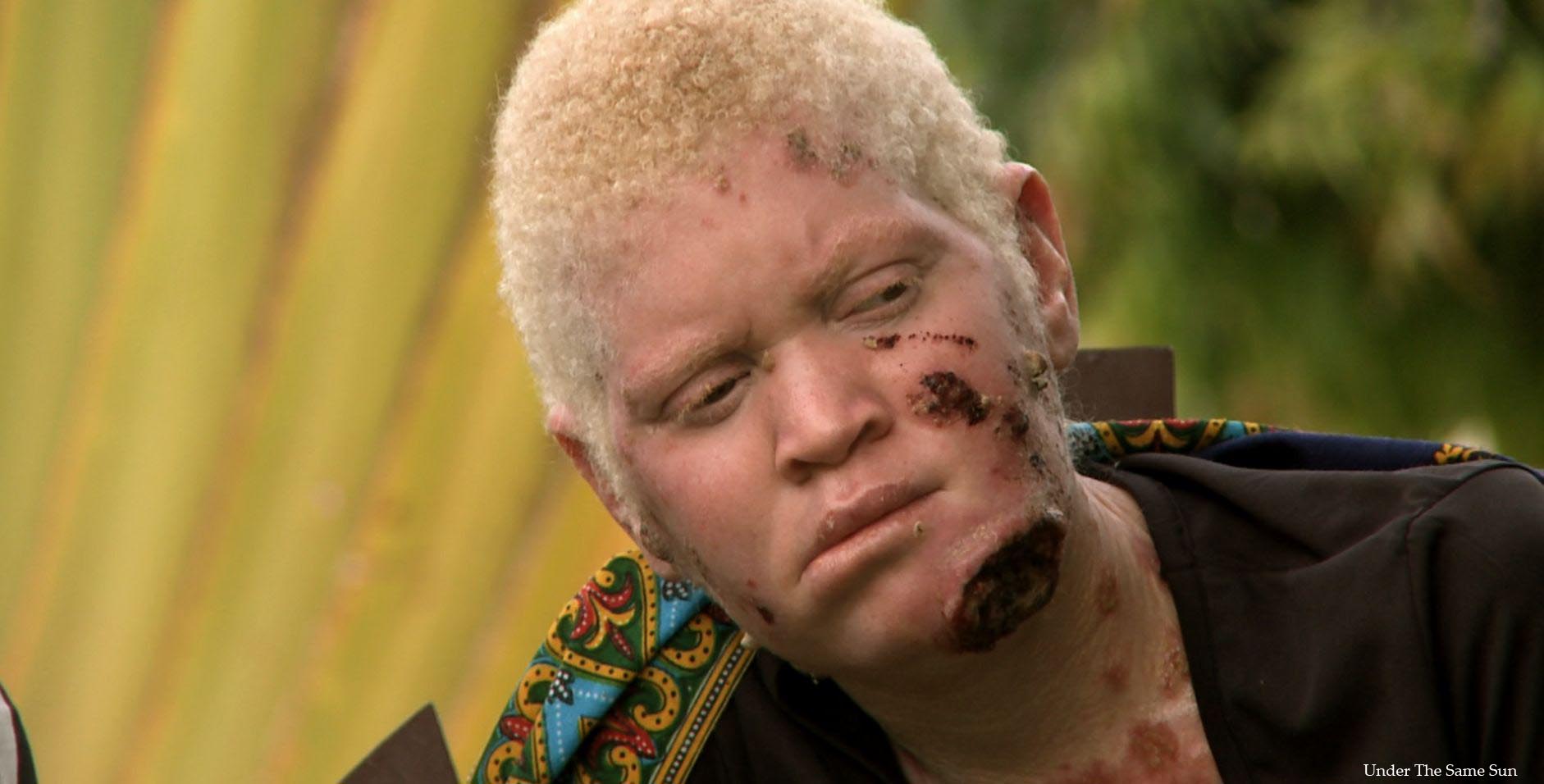 Children and young adults with albinism experience horrific suffering and neglect in Tanzanian public boarding schools. In October 2011, information about the spreading skin cancer among the students at the Buhangjia Boarding School in the Shinyanga Region resulted in the comment by the Headmaster: "It is the children's fault that they have skin cancer." When death occurs as a result of this preventable disease, the reaction even from doctors is: "This is how these people are." With adequate sunscreen protection, sunglasses, wide brimmed hats and long-sleeved clothing, most persons with albinism can avoid skin cancer.
Help Us Save These People!